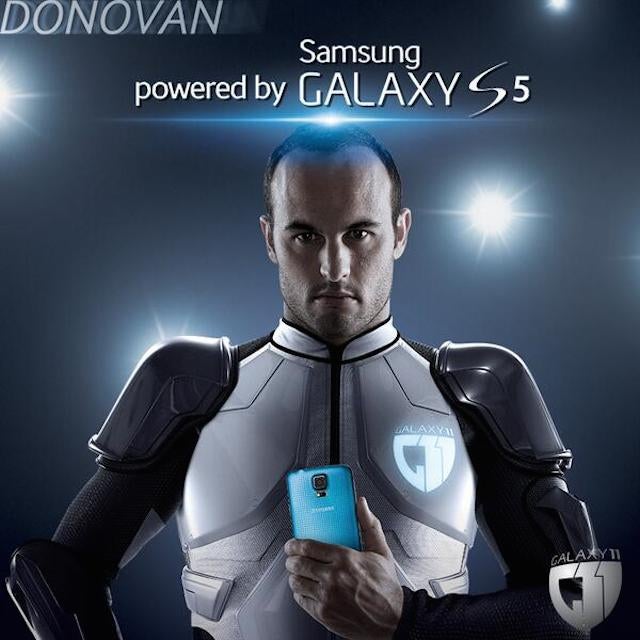 You'd think that any preplanned Landon Donovan World Cup ads would've been cleared up before the World Cup started, or even by the first USMNT match, but one brand still wasn't aware, so we all got a photo of Donovan holding a phone and wearing a suit from Pacific Rim.
Best of luck to Landon Donovan & the USA team. #GALAXY11 pic.twitter.com/gSXGpbP0Eq

— SamsungMobileArabia (@SamsungMobileME) June 22, 2014
Good luck on ESPN, Landon!