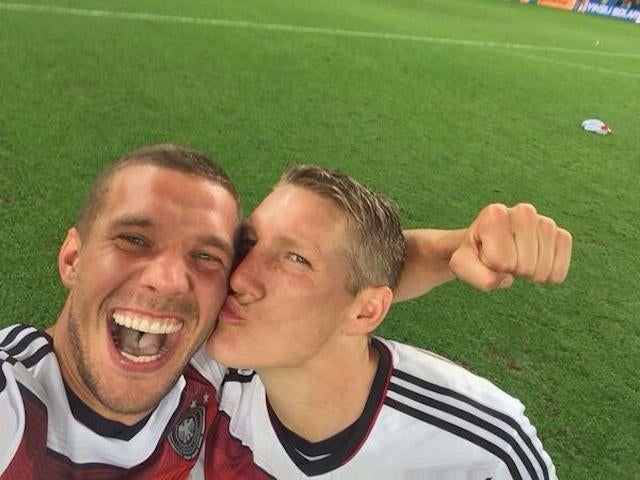 If this is some dumb viral ad, I'm going to be so angry, because this is a nice photo of Lukas Podolski and Bastian Schweinsteiger after Germany won the World Cup.
AHA! pic.twitter.com/iK5hbfm7Hr

— Lukas-Podolski.com (@Podolski10) July 13, 2014
Smart of Schweinsteiger to work the angles so we can't see his cut.
Update: Podolski also snapped a photo with Angela Merkel.
Selfie 2…:-) pic.twitter.com/RJh7RnXXUw

— Lukas-Podolski.com (@Podolski10) July 13, 2014